Halifax BB329, 138 Squadron S.O.E.
Crash-landed Purmerend, Holland. 22nd May 1943
More information welcome please.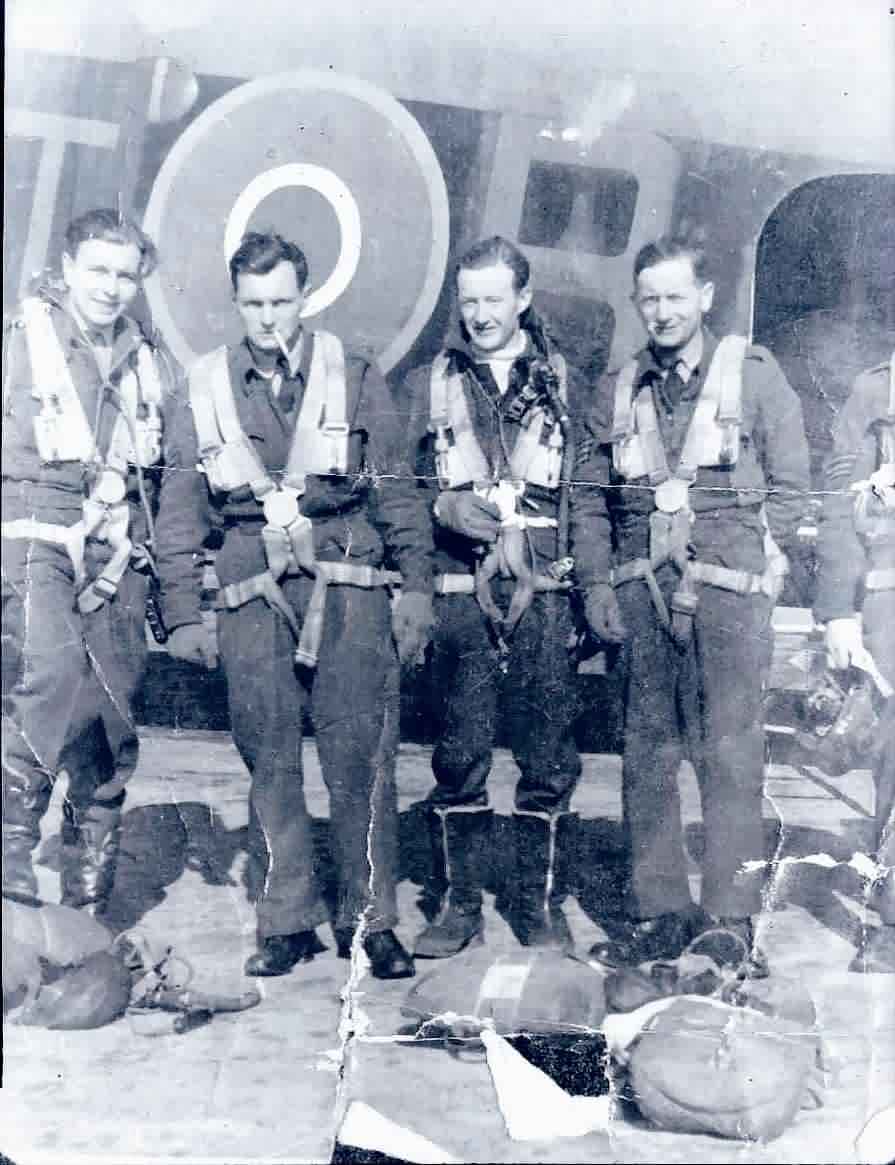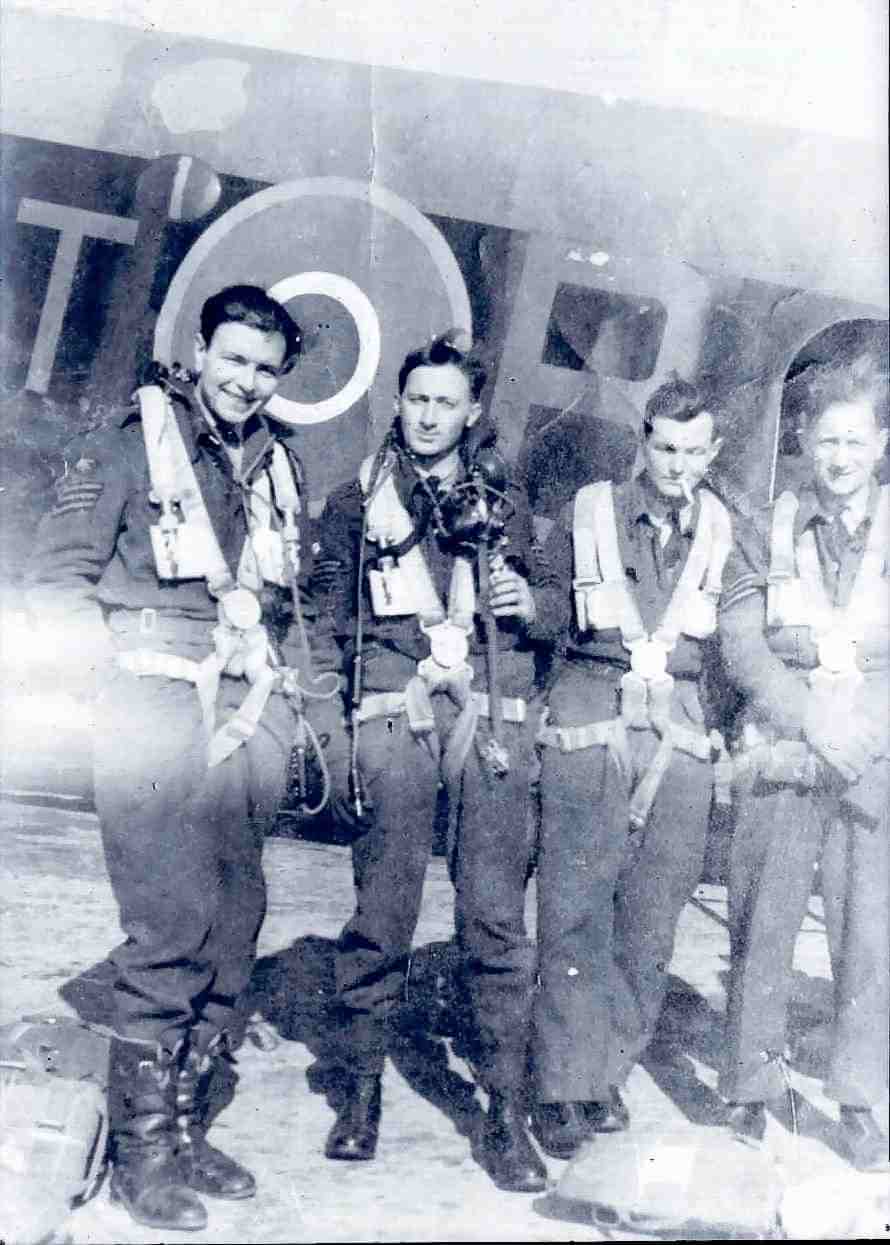 Crew of BB329 with Short Stirling in background.

Far left:-A.W.Mureph 1382356 Wireless Operator.

Airman with cigarette:-P.B.Norris 1291204 Pilot. Other Airmen believed to be:-S.Boothroyd 636558(K),

W.H.Wild(K) 1504089, J.H.Dixon 113264, L.W.Tomlinson 656415, F.W.Green 1323355.

But who is who?

BB329 left Tempsford Airfield on the night of May 22nd 1943 on mission Marrow 35 & 36 to drop seven containers and two packages on each target (target unknown at present) hit by flak, they crashed at 02.00 hours on polder Noordbeemster, five of the crew were taken prisoner while the other two crew members were killed. It is understood that after the crash, injured and suffering from burns, the survivors walked to a farmhouse a few hundred metres away where they were looked after by the occupants until being picked up by the Germans and taken to Wilhelmina Hospital, Amsterdam prior to transfer to POW camp. Norris 42782 in Kopernikus, Dixon 119 in Heydekrug, Mureph 42784 in Sagan, Green 152 in Kopernikus. Subsequently the farm where their wounds were dressed was renamed "Five Airmen Farm". Eye-witness accounts confirm that BB329 crash-landed between two farmhouses only 40 metres apart. No mean feat considering a Halifax Bomber has a wing-span of 31.75 metres. I would prefer to believe that the Pilot (my father P.B.Norris) showed extreme skill in crash-landing the aircraft between the two farmhouses but perhaps it was just luck. We may never know.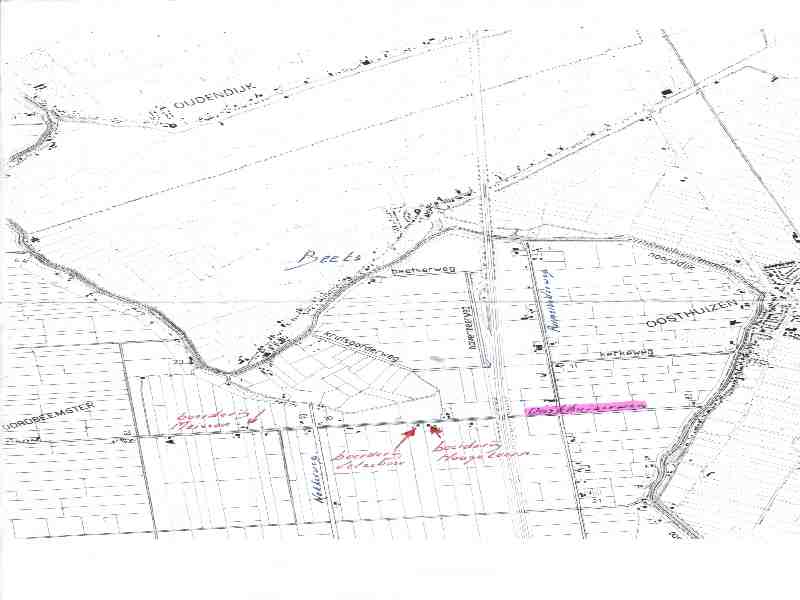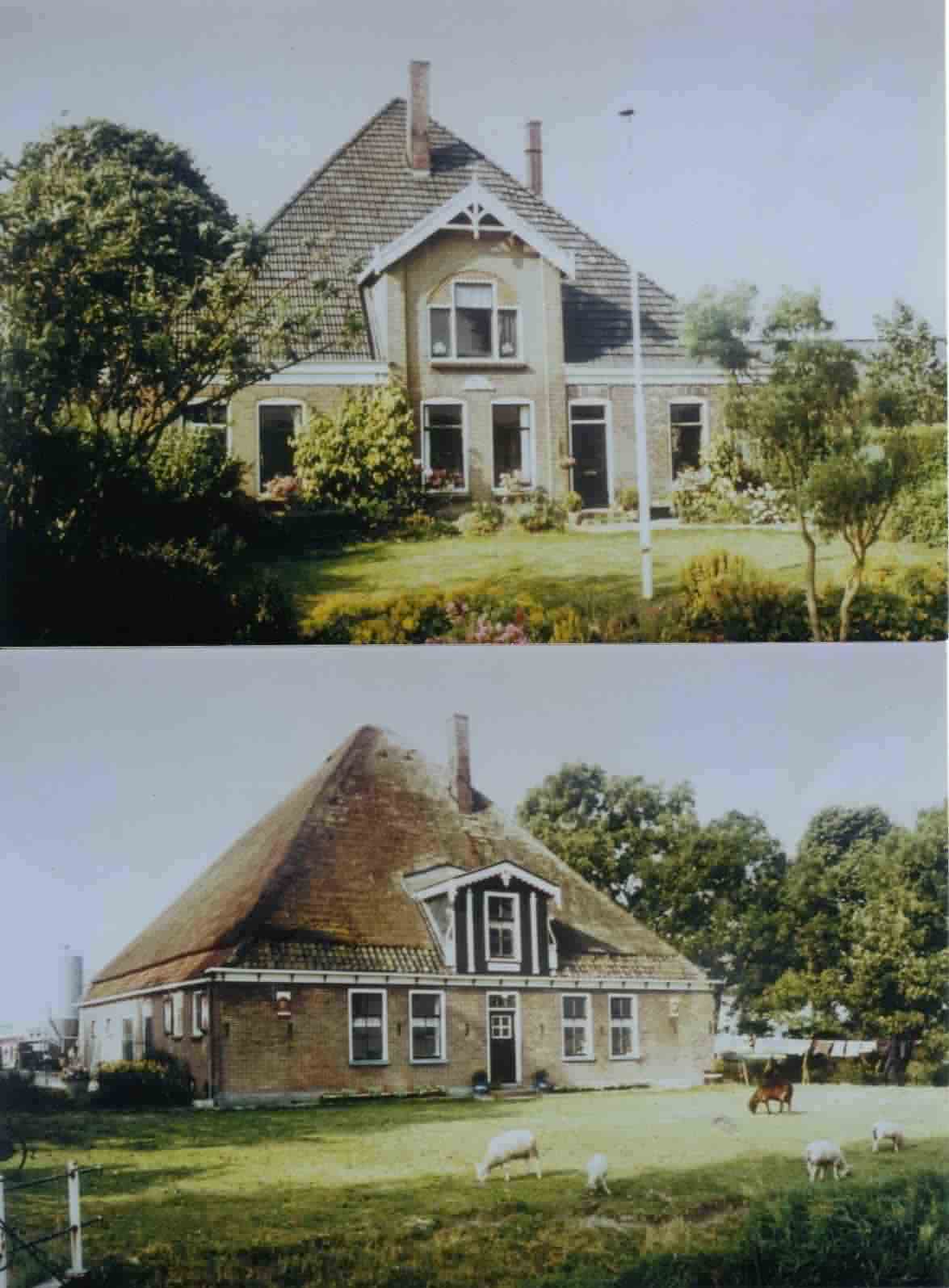 Map of crash site and the two farmhouses shown by arrows.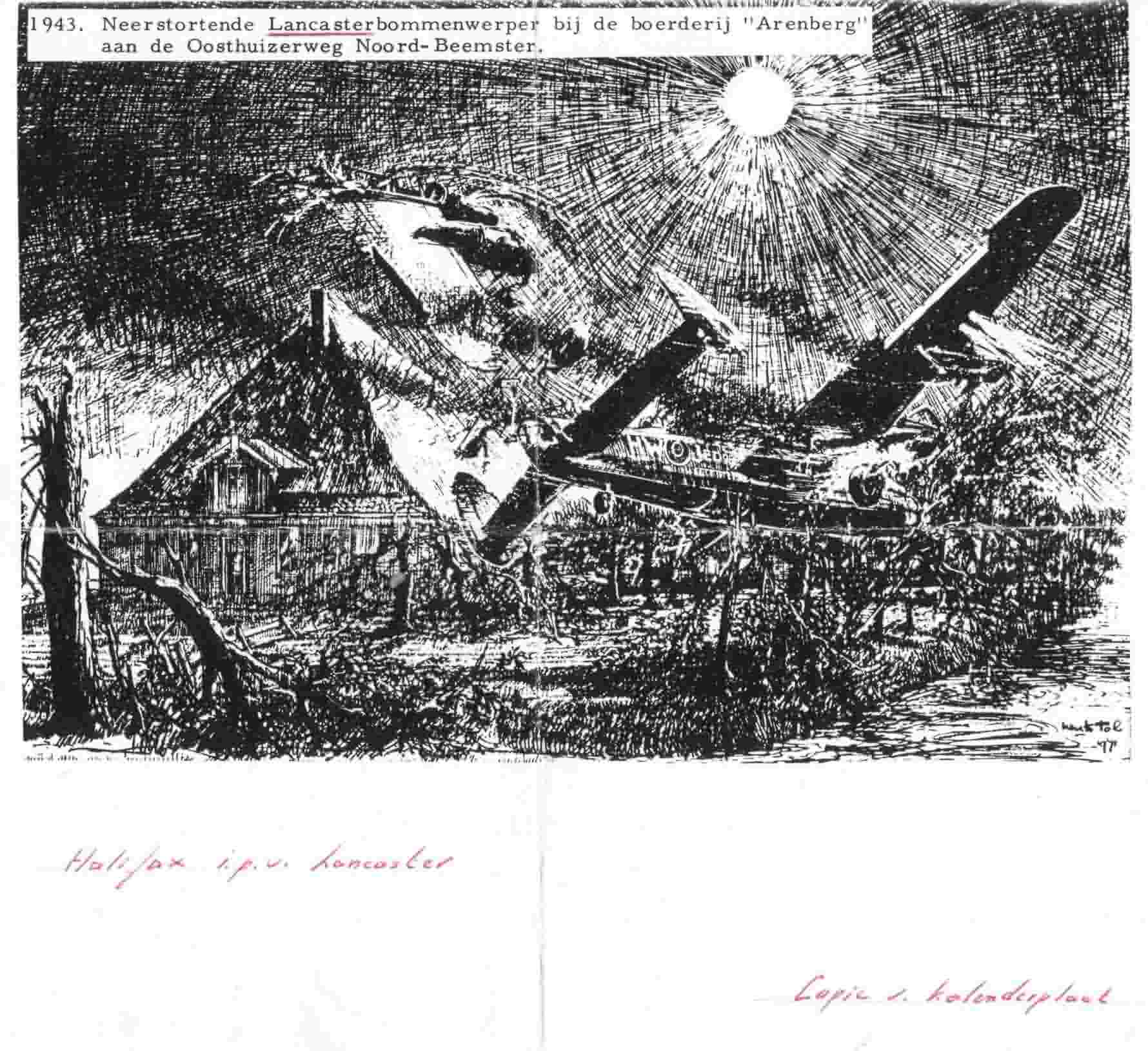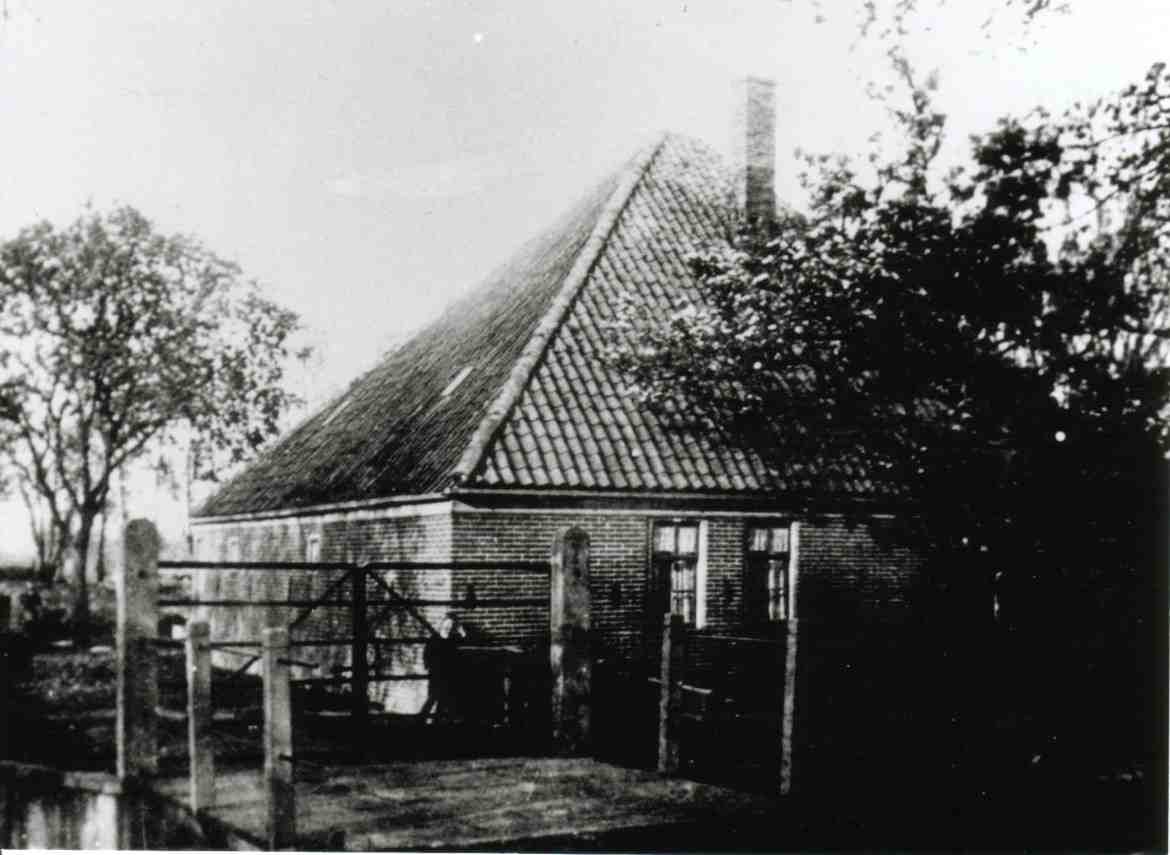 Artists impression of crash and Five Airmen Farm taken during the War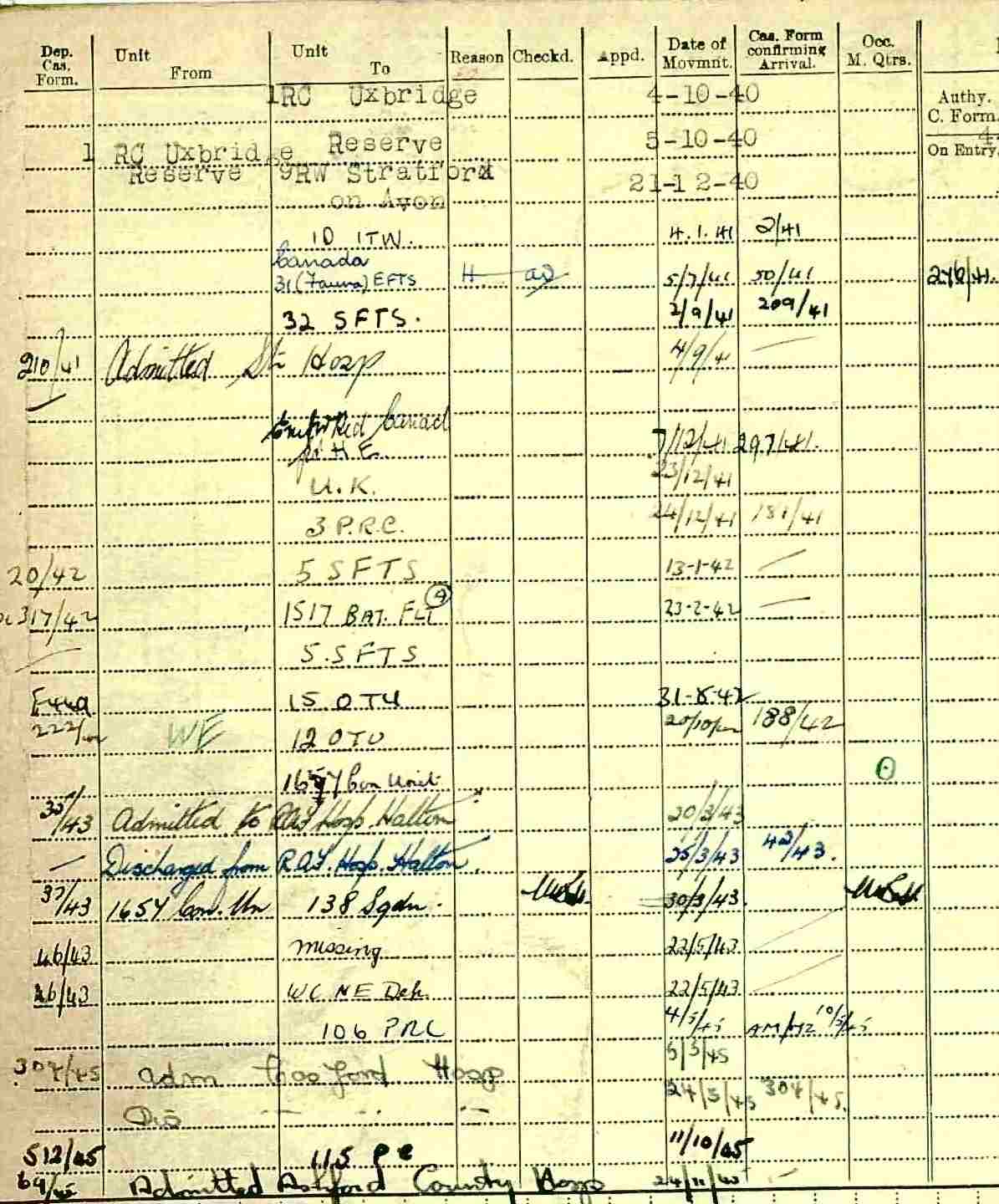 Part of service record P.B.Norris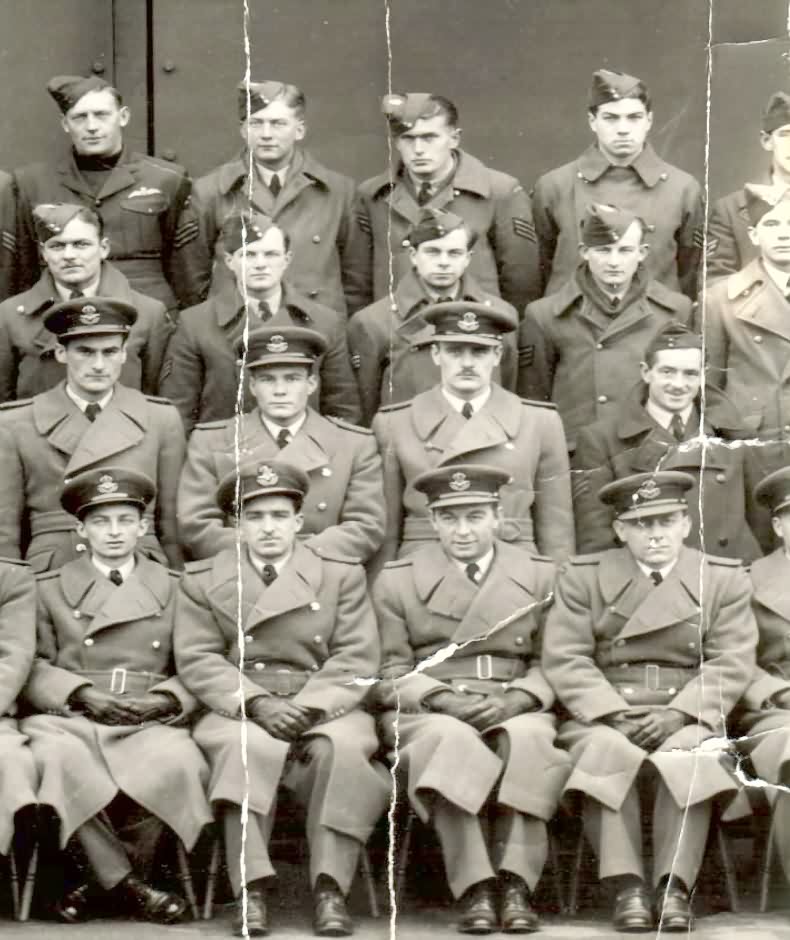 Just found this in a box of old stuff
P.B.Norris 2nd from left, 2nd row from back.
Any ideas on the others?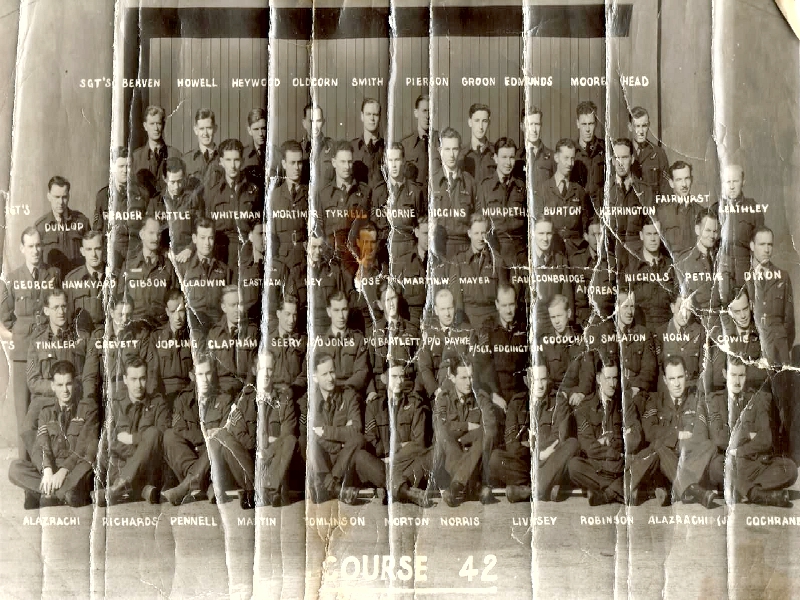 More stuff. Notice 4 of BB329 crew. Norris, Tomlinson, Mureph, Dixon.
Operations flown by Sgt. Norris and crew 138 Squadron.
1943
21/22 May Halifax R Marrow 35/36 Holland Missing 2 targets
20/21 May Halifax ? Roach 39/Donkeyman France N.C. 2L no reception 2 targets
18/19 May Halifax R Cockle 14/23 Privet 4 France 5C 2L on Cockle 23 no reception
16/17 May Halifax X Cockle 18/19/17 France 15C over 2 targets 1L
15/16 May Halifax ? Physician 22 France 10C 1P 2L
C=containers
P=packages
L=leaflets
Acknowledgements.
I would like to thank all those, who in a very short time, supplied such a volume of information concerning this mission.
http://members.tripod.co.uk/ballance/main.htm
Jayne(nee Mureph) and Alan White
Bernard O'Connor. Author of 'Tempsford Airfield' Lots of info.
Freddie Clark Author of 'Agents by Moonlight' Well worth reading.
Ian Foster
Simon Norris
Hans Nauta
And the many others who have helped.
If you have any more information please e-mail me
For Service records Prepare to have your bank balance reduced by £25.00 then
write to:-
Personnel Management Agency
Secretariat 1b
Building 248a
RAF Innsworth
GLOUCESTER
GL3 1EZ
They are quite quick to reply
More photos and maps to follow as soon as I have sussed out how to put them in without slowing everything down even more!